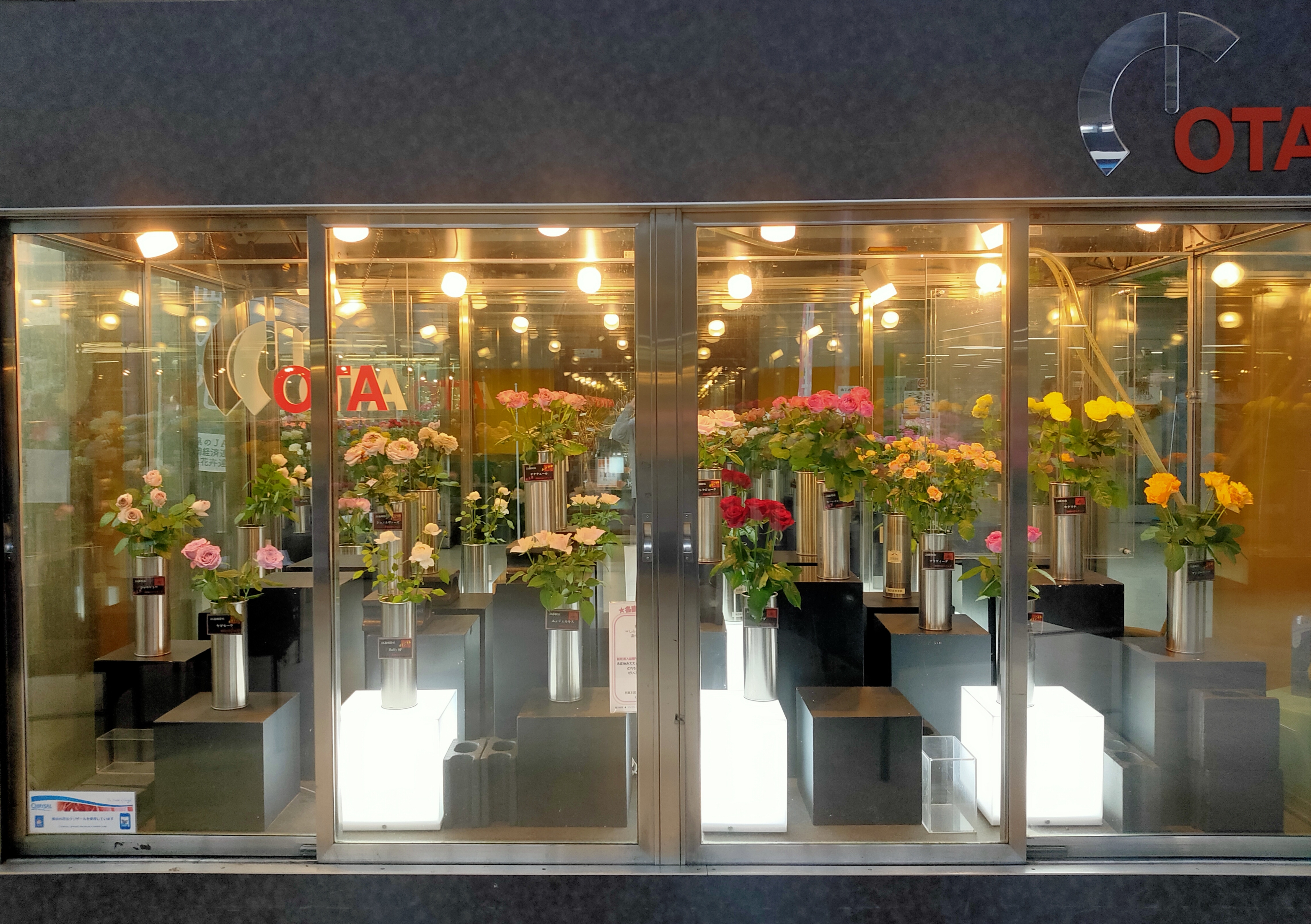 Shizuoka Prefecture Rose Fair was held from October 26th.
Approximately 300 varieties of roses cultivated by six production areas in Shizuoka Prefecture were exhibited on the main passage in our market.
And you can find the especially recommended ones in our showcase.
JA Shizuoka Keizairen Tokyo Office Mr. Muramatsu commented as follows
"Due to the long rainy season and extreme heat this year, the harvesting of autumn roses has been delayed one month or less.
Therefore, we apologize for the inconvenience caused by the unstable supply September and October. However, Full-volume supply will start from November.
The characteristics of roses in Shizuoka Prefecture are the stable supply volume, which comes from the advantage of  joint-selection and joint-sales among all member growers under JA grower's cooperative, and the diversity in varaiety which can cover for weddings and special retail demand.
Growers Shizuoka Prefecture keep on joining forces in one to meet various demand.
We hope you'll be looking forward to our roses in this season."
Translated and edited by Y. Fuchu