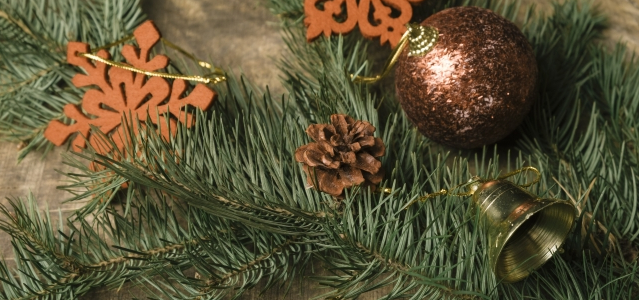 Welcome to Ota Floriculture Auction
English web page!
FLOWER OF THE YEAR OTA 2019 Award
Ota Floriculture Auction Co., Ltd holds "FLOWER OF THE YEAR OTA" which aims to commends outstanding flower Growers who made quality improvement and created trends in the flower industry. This award is selected by Japanese experts with a neutral position among nominated flowers selected by OTA Floriculture Research Institute LTD, our subsidiary, based on abundant date. The award ceremony was held on Friday, December 6th at our auction room, and certificates and trophies were awarded to the winners by our CEO Mr. Isomura.
Refferring to these results, OTA Floriculture Research Institute LTD, conducts flower trend analysis.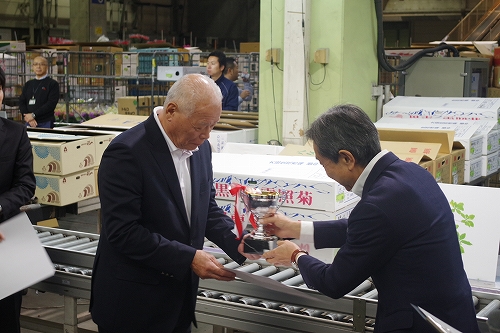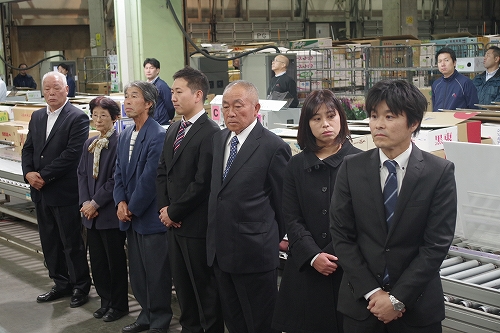 ◆Grand Prize◆
Grower:Green Tech Co., Ltd.
Family:Ericaceae
Species:Enkianthus perulatus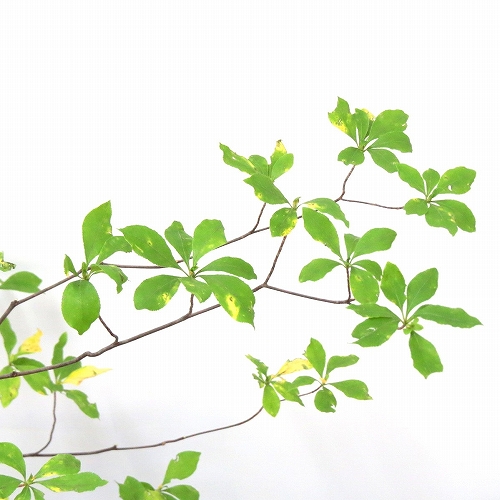 Enkianthus perulatus is Japan native tree which has the power to change the image of space with just one. Their Natural and cool atmosphere is very beautiful and there is no substitute.Currently, with the increasing preference for Consumer's Return to nature, Enkianthus perulatus is used not only for decoration of events and commercial facilities, but also for house interior decoration. In addition, exports are also active, and there are overwhelming popular among domestic and overseas. Green Tech Co., Ltd., the award winner, was highly evaluated for its ability to respond to detailed orders from buyers.
◆Outstanding performance award◆
Grower:Kosaka-Engei
Item :Ixia
Variety name:Aquamarine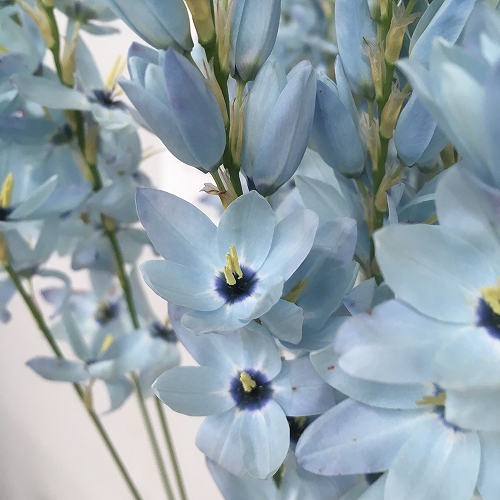 Kosaka-Engei grew from a seed that had been spilling into the corner of the field over the past 16 years into an award-winning variety. It was awarded because it is a miracle blue flower that has no other varieties in Japan. Ixia is mostly pink, white, and yellow, but aquamarine attracts viewers with its transparent blue. Although the pipe house collapsed due to the typhoon in September this year, he is currently recovering eagerly to resume shipping from February next year. The award-winning varieties are expected to be shipped around late April.
◆Special Award◆
Grower:JA Shinshu Suwa
Item : Limonium hybrid
Variety Name:Unryu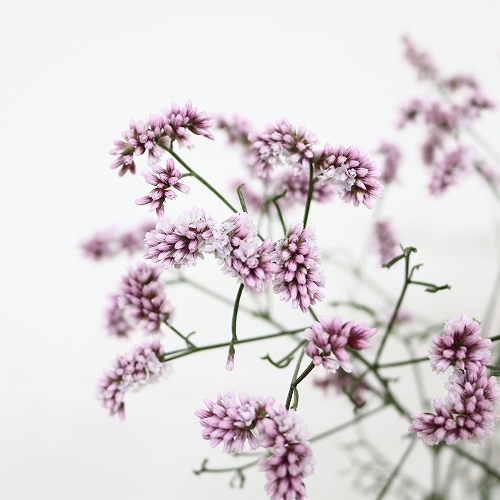 Unryu's buds are larger than conventional products and have a popping texture. In recent years, its appearance has been re-evaluate as "kawaii". A gentle and soft atmosphere can be combined with any flower, establishing a new way and position for Limonium hybrid.  After Limonium hybrid gained popularity in the Showa period,  it declined for a period of time, but its value has been reviewed in the Reiwa era. It will be shipped around May-June from JA Shinshu Suwa.
◆New Flower Encouragement Award◆
Grower:Maebashi Rose Production Association
Item:Roses
Variety name:Mango Reeva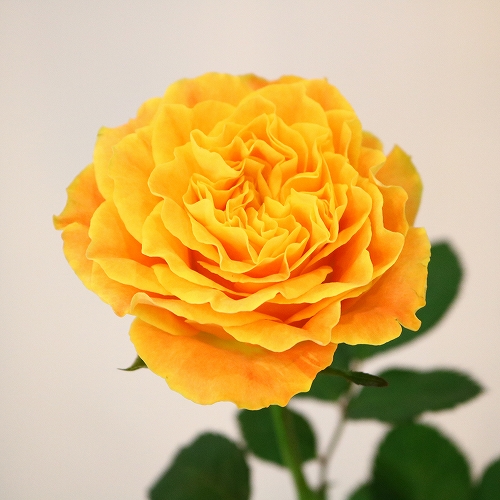 The development of new rose varieties is a saturated market. However, as a result of steady market research, Maebashi Rose Production association has been able to gain the reputation of many buyers by introducing "Mango Riber", an instagrammable mango color. Grower listened to the market and followed the trends accurately, and won the highest award at the "Japan Rose Cut Flower Fair", a national rose festival, for the second consecutive year. They are high-class Grower.
Original Article written by OTA Floriculture Research Institute LTD.
Translated and edited by Y. Fuchu
Original ranunculus from KAGAWA MITOYO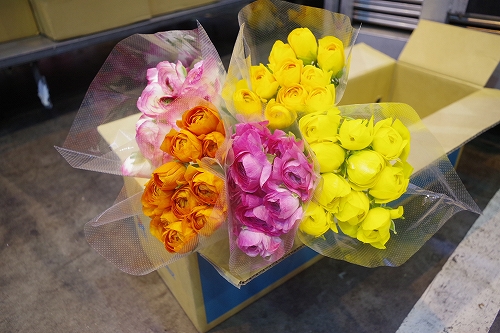 Today we introduce ranunculus produced by Mitoyo Horticultural Center in Kagawa Prefecture.
Mitoyo Horticultural Center is located in the area facing the Seto Inland Sea in Kagawa Prefecture, located about 200 km southwest of Osaka Prefecture and in the northeastern part of Shikoku.
Mitoyo mainly produces original varieties of ranunculus called "Temari" series and "Ryugu" series.
Temari series can be enjoyed at home for a long time because it is harvested at the stage when flower buds are still hard comparing with other varieties. It has 8 varieties such as Koharu, Yuzu, Lemon, Snow and Akane so on. Among them, "Lemon Temari" and "Yuzu Temari" have citrus scents.
Another series – "Ryugu" series have more than 20 varieties, including "Ryugu Karin". It is named after the old Japanese folk story, "Urashima-Taro" set in ​​Mitoyo City. *In the story, fisherman Taro Urashima was guided to the Ryugu Castle on the seabed by a turtle that he helped.Both series are available from mid-November to mid-April.
We recommend you to adopt these varieties into your bouquets and arrangements in this winter season.
Original Article written by Mr. Tada,
Translated and edited by Y. Fuchu
Eustoma grandiflorum from Nagano
Grower: JA Green Nagano, JA Kamiina
Item: Eustoma grandiflorum
We displayed Eustoma grandiflorum of two cooperatives (Japan Agricultural Co-operatives: JA) from Nagano prefecture.
✧JA Green Nagano
is unique in "relay shipment" and quite a few varieties, taking the advantage of the difference in elevation.
Especially for Eustoma grandiflorum, thanks to the cultivation type and the difference of elevation in the area, growers are able to supply them for a long term in a year (from May to November).
✧JA Kamiina
is located in the south of Nagano prefecture, alongside with the river Tenryu that flows between the Central Alps and the South Alps.
Flowers are grown all year around in this area.
Especially for Eustoma grandiflorum, growers produce mainly JA Kamiina's original varieties.
➊Yukigassen Yellow
Blooming gorgeously like a rose, its gentle cream color makes you warm fuzzy.
The petals are round and many, its vase-life is long, and the neck(bottom) of flowers is stiff.
➋Senjo no Yuki
Swirling in pure white just like a soft serve ice cream, it looks sweet and delicious♪
It was named after the great mountain in the South Alps, "Mt. Senjo-gatake".
The petals are thick and its pure white is beautiful.
➌Anchor Pink
It is the last one of the Kamiina's original varieties so was named "Anchor" as a last runner is called anchor.
The petals are thick and its vase-life is long.
✦Chrysal professional 2 is given to the water of displayed items.
Translated by S. Yamamoto
Host:
Grower: Mr. Aoyagi Toshiharu, JA Shin-Hakodate/Tsukigata, Hokkaido
             JA Tozai-Shirakawa, Fukushima-prefecture
             Mr. Oki shinichi, JA Agatsuma, Gunma-prefecture
             Yamaki flower garden, Chiba-prefecture
             Hamamatsu PC GERBERA, Shizuoka-prefecture
             JA Himawari, Aichi-prefecture
Items: Dianthus caryophyllus (Spray), Alstroemeria, Eustoma grandiflorum, Dahlia, Rosa, Helianthus annuus, Gerbera, Gentiana, Ammi majus
We displayed the flowers from growers that satisfied the criteria for Relay Freshnes.
✤What is Relay Freshness?
It is a certificate system that evaluates measures for extending vase-lives of flowers. It lays down the quality control criteria and certifies high quality when the criteria are satisfied.
Even if a grower makes flowers of great quality, it is not possible to "relay" the great flowers to customers without the appropriate control in supply chains like at a wholesale market or a shop.
By this reason, the entire flower industry aims to enhance awareness of extension of flower vase-lives.

↓These are the labels of each section.
Farm section

Market section

Shop/Retail section

✤Points to be evaluated at retailers
In order to evaluated whether flowers are treated in a clean environment, and their quality is appropriately controlled, the following points are checked.
➀Shop ➁Water rinsing ➂Container ➃Workplace ➄Storage ➅Spending days ➆Condition of transport ➇Customer service

The followings are the examples of each criteria.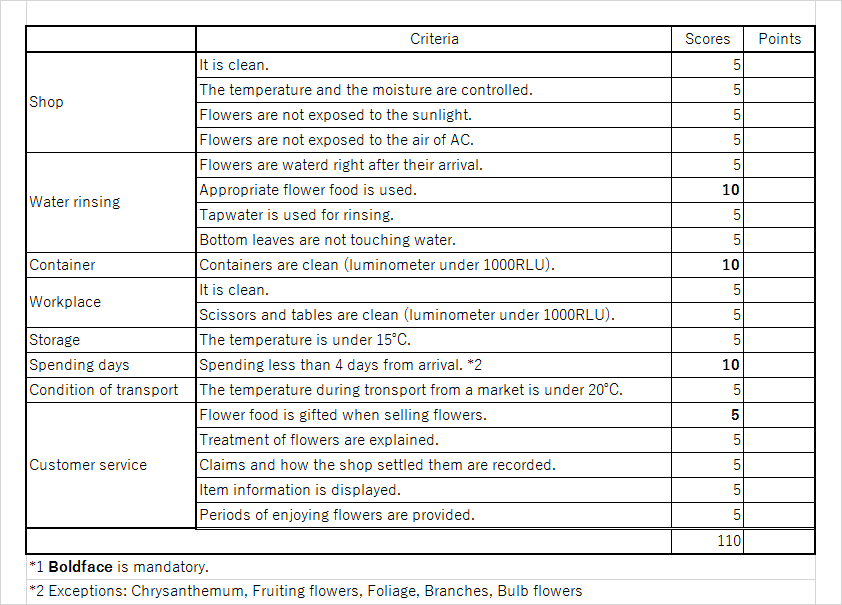 Please find the details on 
.

✤Displayed Items
JA Shin-Hakodate
Dianthus caryophyllus (Spray)
Alstroemeria
Eustoma

JA Himawari
Rosa

Tsukigata Mr. Aoyagi Toshiharu
Ammi majus

JA Agatsuma Mr. Oki Shinji
Gentiana

Yamaki flower garden
Helianthus annuus
JA Tozai-Shirakawa
Dahlia

Hamamatsu PC GERBERA
Gerbera

Translated by S. Yamamoto
FMA: A proposal of new standardization
Association for matching between Supply and Demand in flowers(FMA): A proposal of new standardization
OTA Floriculture Auction organized "Association for Matching between supply and demand in Flowers (FMA)" together with 40 supply-chain partners including growers' cooperatives, wholesalers, flower-processing companies and retailers from all over Japan. New standards ("Smart-flower standards") have been formulated to promote distribution of Japanese domestic cut flowers which can match with the actual usage of flower-processing companies (bouquets maker). Associate partners of FMA cooperate to implement the plan, and hopes that their activity will eventually contribute to strengthening international competitiveness of Japanese domestic cut flowers and to increasing profitability of cultivation among Japanese growers.
 In recent years, a share of sales from retailers increases more and more, who handle ready-made bouquets. The trend goes in tandem with the development of "regular-price products" by diversification of selling styles. In addition, there have been changes in demand for items and required standards of flowers used in funerals. However, the current situation of domestic flower production and supply-chain cannot cover those changes. These mismatches are causing confusions at markets.
In order to solve these problems, we OTA Floriculture Auction, as the largest flower wholesale market in Japan, have established FMA participated by growers'cooperatives, wholesalers, flower-processing companies and retailers. All flower supply-chain partners join forces toward this issue, and try to have an agreement for the common policy of production and sales to meet final consumers' demand.
And this time, FMA announced new standards for basic assortment of cut flowers, after a number of discussions and verifications. FMA positions those new standards as standards for expansion of domestic flower cultivation, improvement of growers'net income, activation of retailers, and expansion plus cultivation of flower consumption under stable supply. That is because FMA believes such an effort will contribute to expansion of stable production and distribution of cut flowers targeted at processing companies who know the actual usage of retailers.
Interpreted by Y. Fuchu