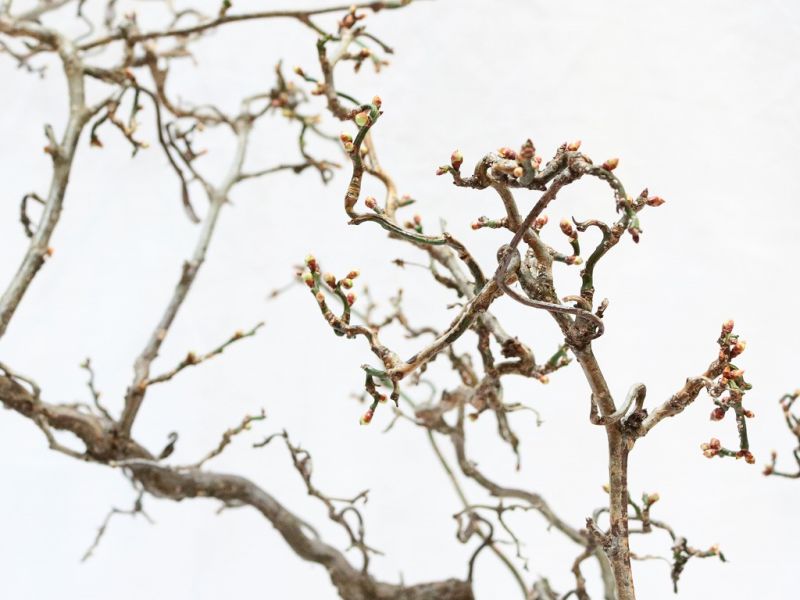 Marufuku Seikaen is a grower who offers cut tree branches  grown outdoors. They have a belief to supply seasonal products in its best season, and grow trees in line with Japanese traditions.
Unryubai – Theaceae Camellia – literally means "Plum of ascending dragon over cloud". It has a  distinctive shape of twisting and bending like a dragon.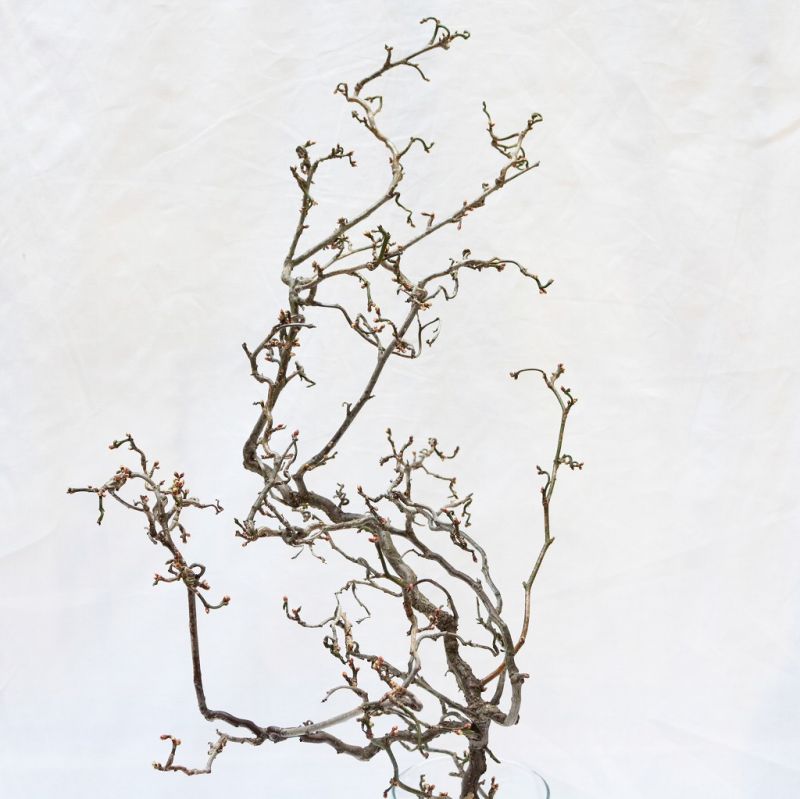 It is suitable to decorate "New Year's Day" with Unryubai which blooms ahead of any other flowers with great aroma, and symbolizes "success" and "luck".