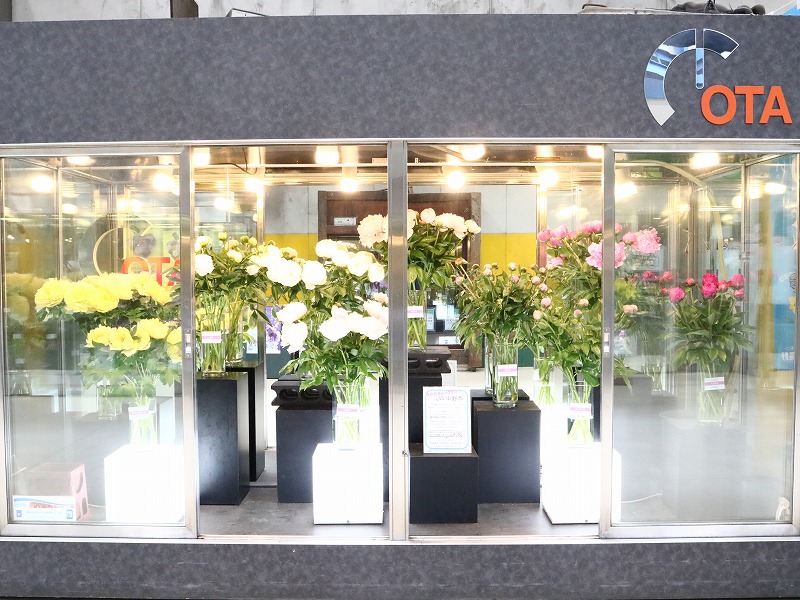 Item:Peony
Growers:JA nakano-shi (Nagano Prefecture)
Now is the best season! Today we would like to introduce peonies of JA Nakano -shi, Nagano prefecture that are now at the peak of harvest for their outdoor cultivation.
✤Enjoy full bloom
Their peonies can bloom large and maintain high-quality because they nourish nursery stock for as long as five years after planting. In addition, they can determine the best timing to harvest the peonies so that they can deliver "peony that can bloom to last in full"
✤How to hydrate peonies
Peony may have sticky nectar on the flower buts.
Because the flower nectar restrain flowering, so you need to wash away the nectar firstly  and cut the bottom of stem in the water for better water uptake. In addition, peonies have large leaves that transpire a lot, so we suggest that you should take off some leaves for long vase life.
To rehydrate peonies, please check movies on our Instagram. ♪
✤Let's enjoy the fragrance of peony!
Peonies have a fascinating bloom shape, but also have rich fragrance. You can enjoy the fresh fragrance only with a single stem of peony, but if you combine it with other fragrant flowers like roses or herbs, you can increase the effect of fragrance even more!
Why don't you try this wonderful flower? ♪
✦Chrysal professional 2 is given to the water of displayed items.
Translated by Y. Fuchu