Today we would like to introduce the "White Woods" rose from JA Shizuoka City, located about 200 km to the west of Tokyo.
This is a micro-mini spray type rose mutated from the "Little Woods".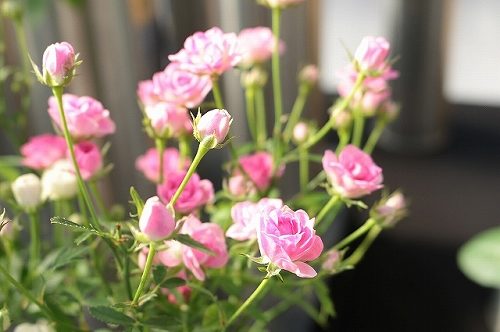 Since it does not grow long due to a characteristic of the variety, the length of majority available at the market is about 30cm. In addition, because the original variety "Little Woods" is pink, it sometimes turns into slightly pink in high temperatures. Although we are working to increase the production volume, the number is still limited, so it is still a very rare variety.
This rose, apart from the gorgeous image of roses, is a very lovely rose that positively betrays people's expectations.
Original Article written by Mr. Hayashi,
Translated and edited by Y. Fuchu