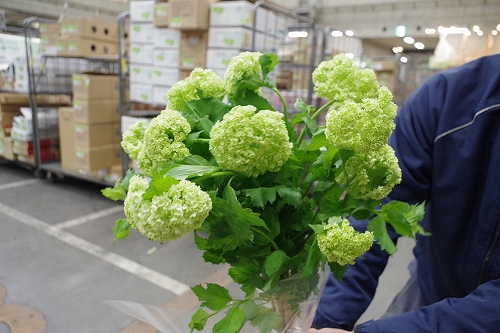 Today we would like to offer Snowball (Viburnum opulus) that have been supplied from the distribution center of JA Topia-Hamamatsu in Shizuoka prefecture.
We have been receiving Snowball from Shizuoka since the middle of March, as their growth is on the right track also in this year. Snowball from JA Topia-Hamamatsu is easy-to-use because it has a long stem and a good volume with a wide range of specifications in a different number of flowers.
So far we have been receiving only those grown in a greenhouse, but after the middle of this month, outdoor-grown Snowball will be shipped to us. Plus, since the season for Snowball comes earlier due to the warm climate this year, there will be other shipments from the cold and highland areas like Nagano prefecture and Yamagata prefecture, starting from around the end of April.
From now on, as the production area will be relayed from west to east, the amount of supply will be bigger until the beginning to the middle of May. So please consider getting Snowball.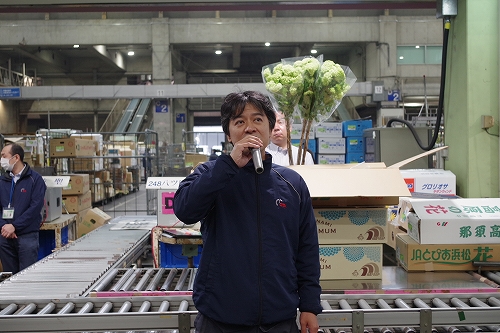 Original article written by Mr. Ishizuka,
Translated by S. Yamamoto