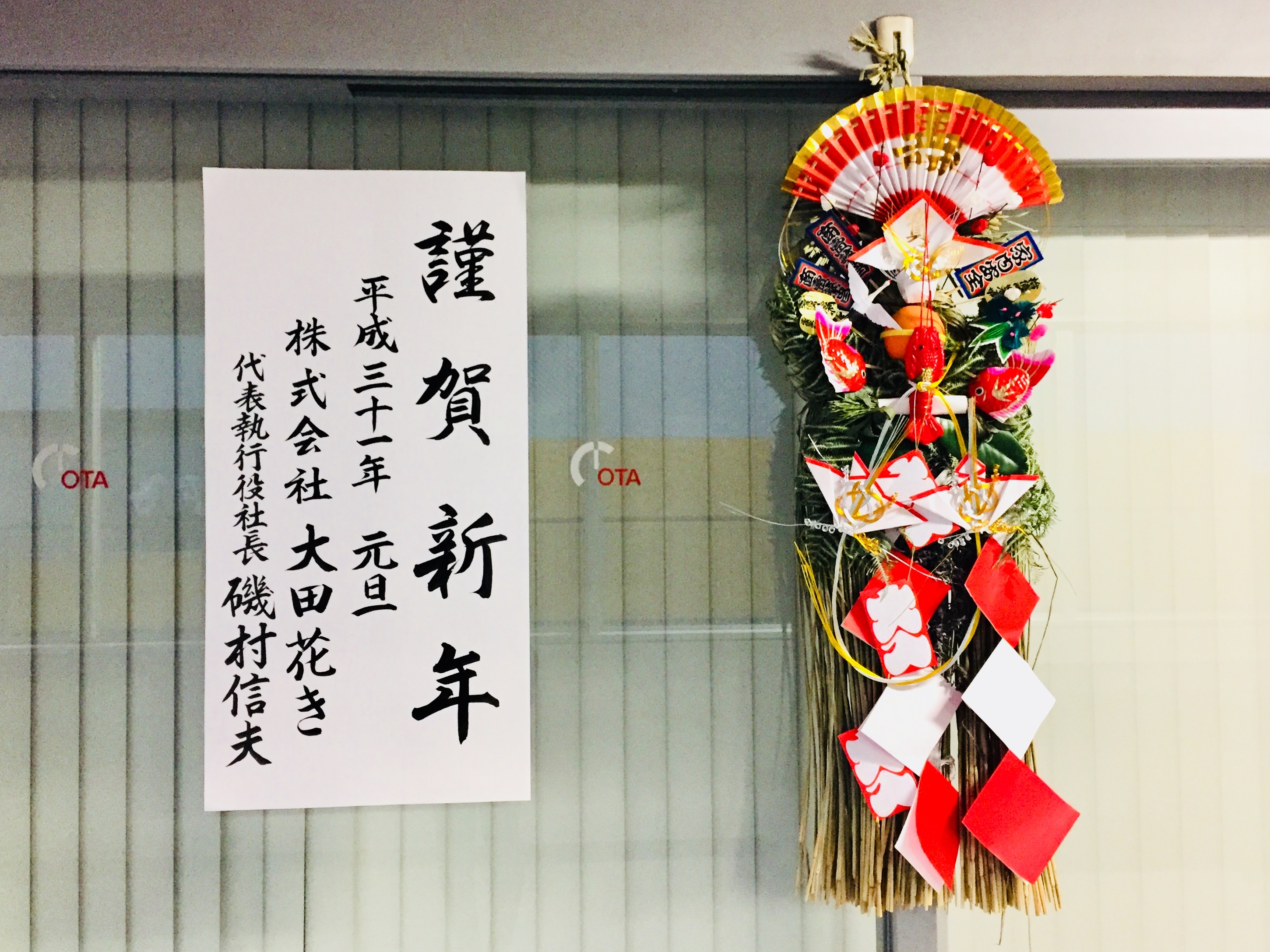 Happy New Year!
The first auction of 2019 started from 7:00 on Friday, January 4.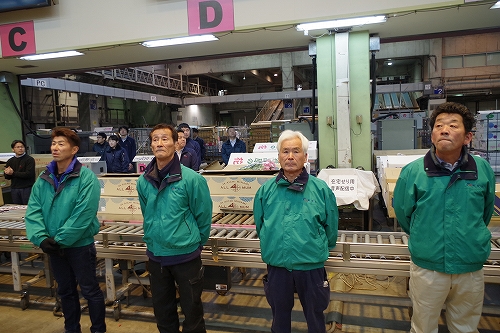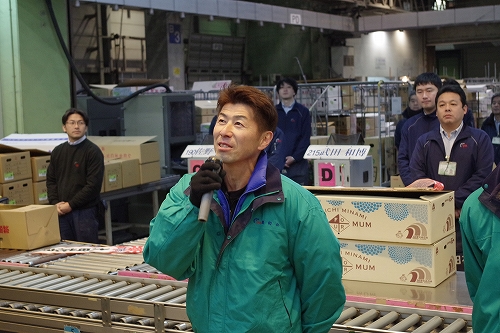 As it was the first day of a new year, our CEO Mr. Isomura and the representative of Ota Floriculture Auction Shinwa-kai, Mr. Yoshichu gave a greeting. Shinwa-kai has provided the "treasure ships" which were filled with various kinds of flowers, symbolizing a rich harvest of flowers and prosperity of business.
In Japan, seven gods are believed to deliver fortune to us by this kind of treasure ships so at our market the first auction each year starts from auctioning these.
This year's auction accordingly started with two following treasure ships:
■Treasure ship"Daikoku-maru"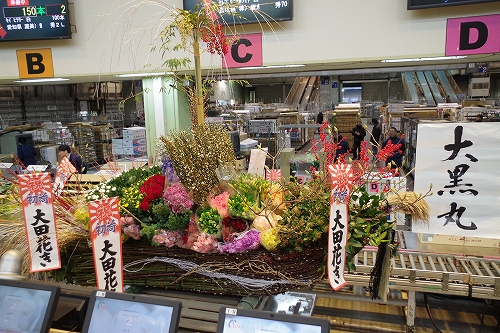 ■Treasure ship "Ebisu-maru"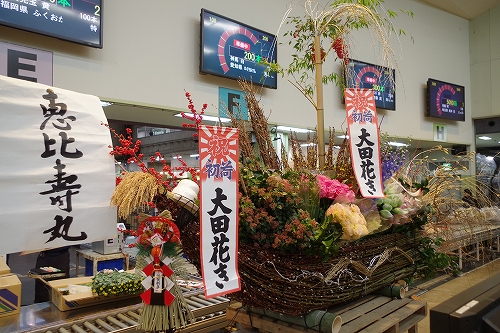 We sincerely appreciate your patronage and wish you a wonderful new year filled with abundance, joy, and treasured moments.
Translated and edited by S. Yamamoto