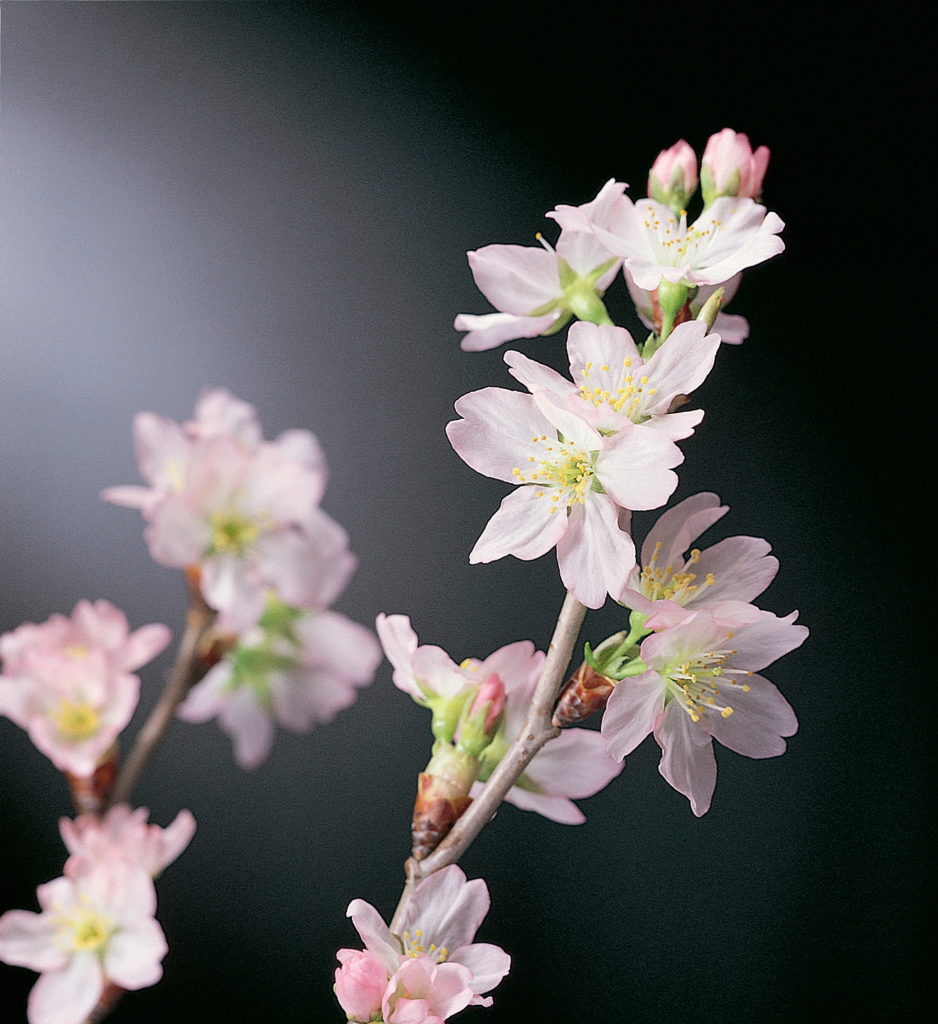 Keio Sakura. – the Japanese cherry blossom tree fascinates people with a lot of pale pink flowers and a dignified presence. From Yamagata prefecture where it still snows quietly, Keio–Sakura is announcing the beginning of spring.
"The winter-blooming flower"
Keio–Sakura is a same variety of Somei–Yoshino, the typical cherry blossom tree you can find in early spring all over Japan. You can enjoy Keio–Sakura even putting cut branches into a flower vase because it splinters into a number of twigs with many beautiful pale pink flowers. It naturally blooms in spring like Somei–Yoshino, but prominent technique of growers in Yamagata prefecture enables Keio-Sakura to bloom even in winter. "Winter-blooming cherry blossom tree", ahead of early signs of spring, gains popularity in Japan coloring New Year's Day and other winter events.
"Mechanism to bloom flowers in winter"
Keio–Sakura starts to bloom by misunderstanding that spring has come when it is exposed to heat in the greenhouse after harvested from the field. Growers take advantage of this natural characteristic and can uninterruptedly continue shipping out from late December till April, by adjusting timings of harvests and treatments in the greenhouse. It gives a surprise to people all over Japan by the fact that blooming Keio-Sakura brings spring earlier from the snowy country like Yamagata prefecture.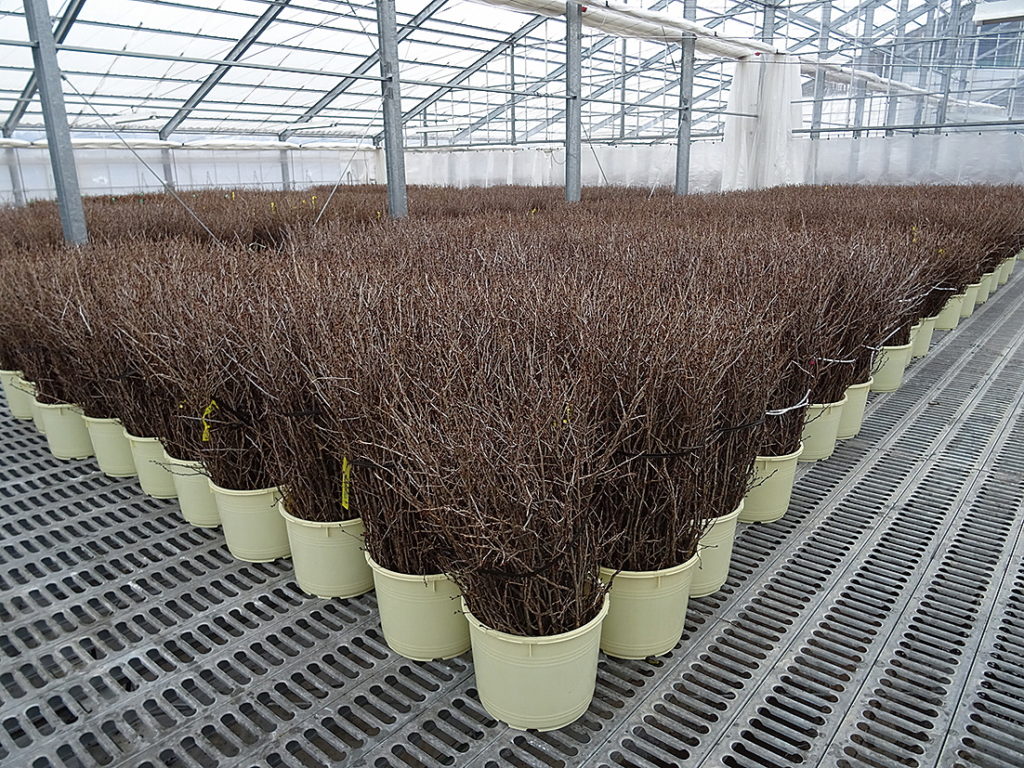 "Tip of decoration"
Please pay attention to the following points. When you take good care of Keio–Sakura, the flowers will not wither easily and can last long.
When you put it in a vase, you 

should 

split the cut end of the branch vertically

. 

T

he 

surface area

 

contacting 

with water increase

s

, 

and 

that 

f

acilitates 

easy 

water uptake

.

When 

you use 

the 

flower food

 – 

the post-harvest 

preservative

,

 

you can enjoy 

blooming

 

flowers more because flowers open wider than usual.

 

It 

can also 

have an effect 

of making 

the 

pink color 

more vivid

.

You can enjoy 

Keio-Sakura 

long

er when it is decorated 

at the 

indoor 

entrance, where the temperature is lower than in 

other rooms with heaters

.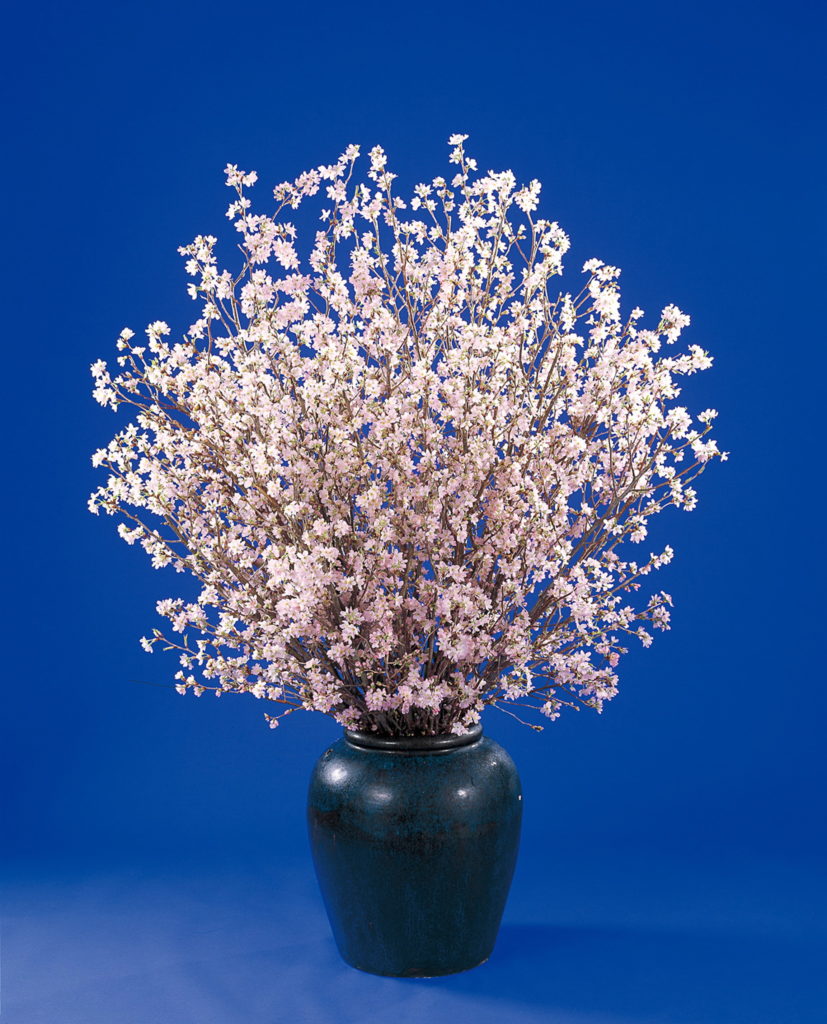 Source:
Oishi Yamagata Suisin Kiko(Yamagata Specialty products Promoting Organization)
http://www.yamagata.nmai.org/perorinshun/vol112_keiou04.html
http://www.yamagata.nmai.org/perorinshun/index.html
Translated by Fuchu