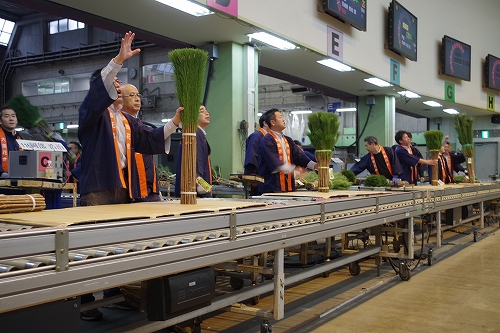 Annual Cut pine tree auction was held on Dcember 9, Sunday at 7 AM.
Click here for Cut pine tree auction 2017.
The entire amount of production has decreased due to the high temperature in summer and many typhoons this year. Plus, shortage of workers is still a severe problem including the fact that many workers are getting older.
Some of the growers therefore have been struggling with not being able to ship enough number of products. Especially longer types have been less shipped year by year, since some certain types of pine trees like "Karage matsu", which is relatively short grown after only three years of cultivation, are getting demands nowadays and thus being more shipped.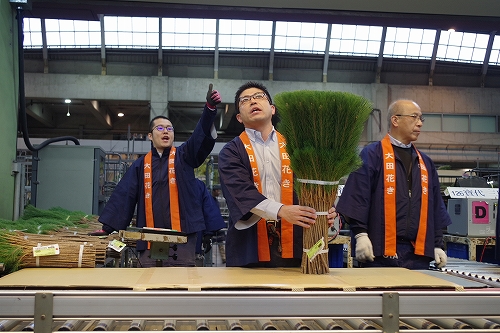 Although the extreme heat of this summer caused "Nebiki matsu" damped off or bad effects, thanks to growers' extraordinary work we were able to offer great pine trees both quality-wise and quantity-wise.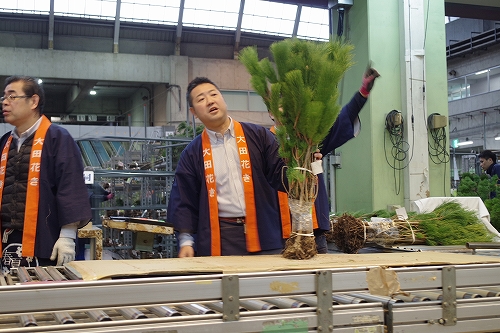 "Daiomatsu" and "Goyomatsu" were also affected by the typhoons, but we tried our best with collection for the auction.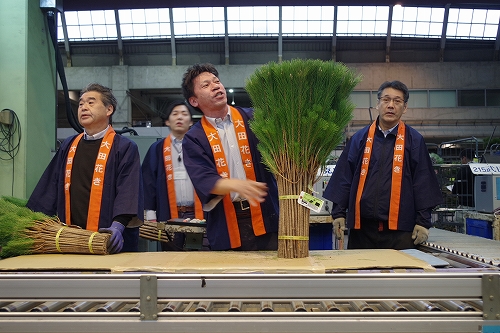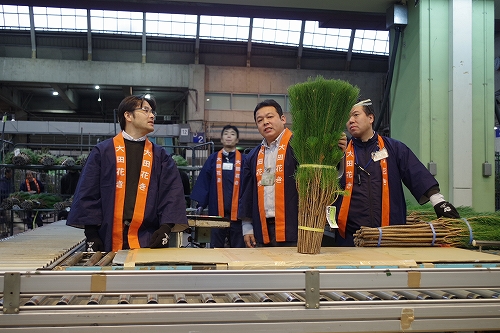 Next week on Sunday, December 16 we have another annual auction of "Senryo", "Kokematsu" and "Kokeume".
Click here to check the last year's article.
Original article by Mr. Takeda, translated by S. Yamamoto