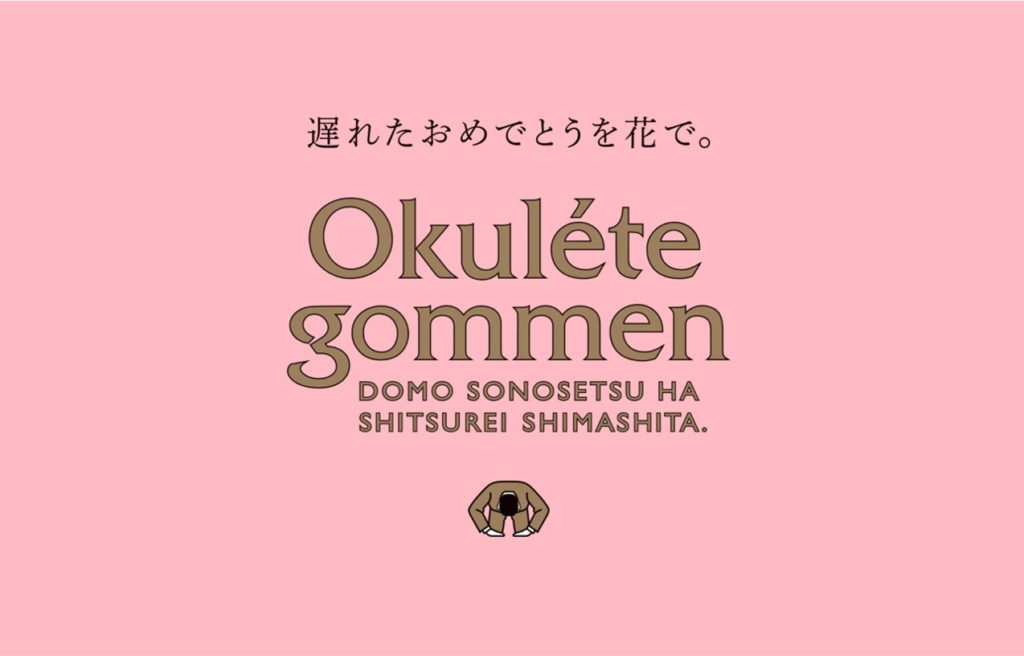 The Japan Flower Promotion Council, an association of all flower supply-chain partners, has proposed a new flower gift promotion project to consumers. We are one of the members and our CEO plays the presidential role.
"Okulete gommen", meaning "Sorry, I am late", is a promotion project to celebrate belated birthday, marriage, baby-birth, graduation, school-admission and more!
If you missed the opportunity to celebrate someone, we suggest you to create an opportunity to convey your feeling of celebration by making an excuse of presenting a gift of flowers.
◆Okuléte gommen Offical site:
https://nippon-fc.jp/hajimetehanaya/okuletegommen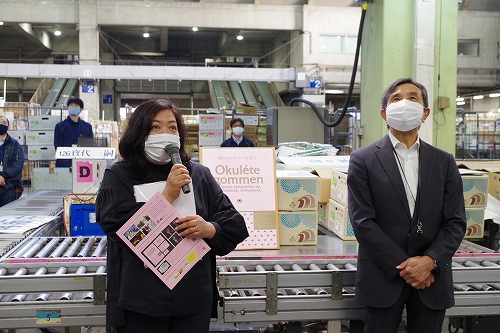 This time, the Council has released "Okuléte gommen short film" with the theme of "Belated Congratulation and send wishes with flowers".
The comedy trio "Hanako" as an ambassador of the Okuléte gommen project appears on the film and talks about the story of delivering a bouquet of "Belated Congratulation" to their loved ones. It is a heartwarming documentary film where presentees make smile with unexpected flower gifts, and presenters also make smile when seeing presentees' smile.
◆Okuléte gommen short film:
https://www.youtube.com/watch?v=1vD0t_qvnQg
We, as the flower industry, would like to propose to consumers that "it is not too late even if the days have passed", "everyone will be happy when receiving flowers", and "let's convey your feelings with flowers".
We try to create an opportunity to let consumers feel closer to flowers for the younger generation who doesn't have needs to go to a flower shop or who has no experience of giving flowers to others.
Translated by Y. Fuchu